A rich heritage on Riva degli Schiavoni
A location rich in history
Discover the heritage of Hotel Danieli
The three palaces which comprise the hotel date from the 14th, 19th and 20th centuries: Palazzo Dandolo in Venetian Gothic style, once home to the noble Dandolo family; Palazzo Casa Nuova, previously the city's treasury; and Palazzo Danieli Excelsior, redesigned by Jacques Garcia, and featuring guestrooms with balconies overlooking the lagoon on its upper floors.

The three interlaced palaces house a rich collection of precious art and antiques that play witness to the city's history, artfully blended with contemporary comforts to meet the needs and expectations of sophisticated and cultured global travelers.
The noble Venetian Family The Dandolos, with four Dogi in the family, was the owner of the this magnificent building overlooking Riva degli Schiavoni at the end of the 14th Century. Palazzo Dandolo was one of the most pompous and richly decorated buildings where there were always social events.

On 24th October 1822 Mr Giuseppe Dal Niel, a hotel-keeper from Friuli nicknamed 'Danieli', rented the second floor of Palazzo Dandolo, turning it into a hotel. On 25th February 1824, thanks to his commercial success, Dal Niel purchased it and realized the importance of the building as a meeting place, the core of the town's cosmopolitan splendor.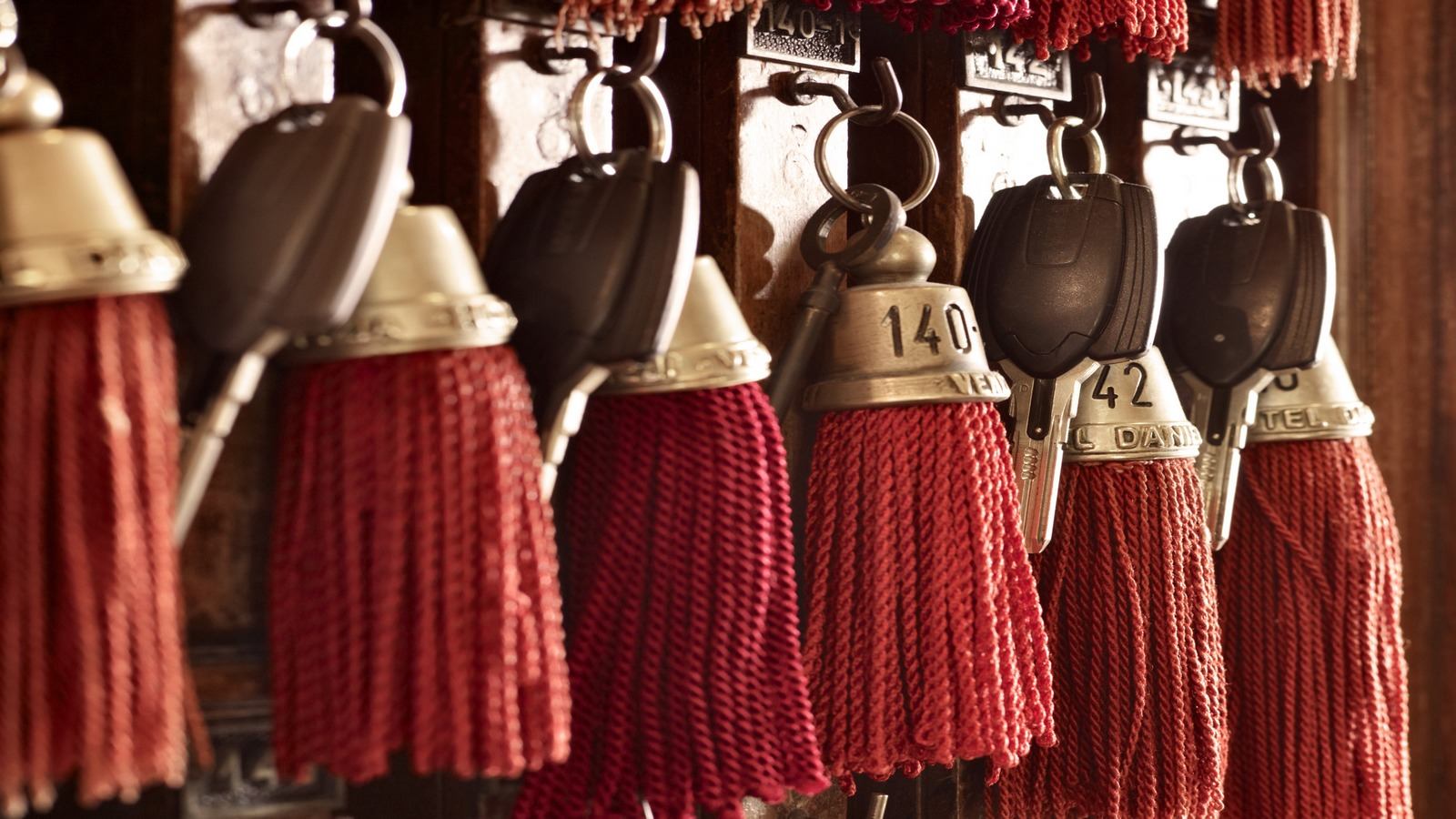 In 1895, the new owners of the Hotel Royal Danieli started expensive restoration works to introduce some modern innovations: electric power, vapour radiators, lifts and everything that could add luxury and comfort for the distinguished tourists of that time. Before the end of the century the Hotel was connected with a nearby palace with a bridge between the two first floors. On 17th March 1906 in Venice, Count Giuseppe Volpi established the Compagnia Italiana Grandi Alberghi and became the owner of the Hotel Royal Danieli, through the acquisition of the Venice Hotel Limited.

The last shops ruining the front of the building were then removed by architect Francesco Marsich. Between 1946 and 1948 the last structural works took place: all the buildings between Palazzo Dandolo and Palazzo delle Prigioni were demolished and a new marble-front building designed by architect Virgilio Vallot and named since then Danielino, was raised.

Explore the heritage of Hotel Danieli through our room and suite collection here >